ICC- Keep your set speed even downhill!

Intelligent Cruise Control is the ability to maintain the speed you set even downhill, adapting to slope changes without the user requiring to use the brake. The efficiency of the motor brake ends with the maintenance of a constant speed on any level difference.
All whilst recharging your battery!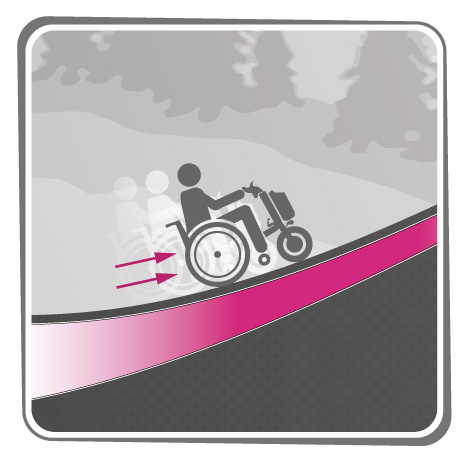 Intelligent Cruise Control maintains the set speed, uphill, automatically acting on the motor acceleration, adapting itself to the slopes of the terrain.
Acting automatically and constantly to regulate motor acceleration, the Intelligent Cruise Control maintains the set speed in a smooth way, using the smallest amount of input possible. Best comfort, reduced energy consumption.
Normal and Sport braking modes can be customized through IBS software, smooth or intense, in connection to user driving style. Top safety and handing driving downhills. IBS can be set up following user needs.